2018-07-12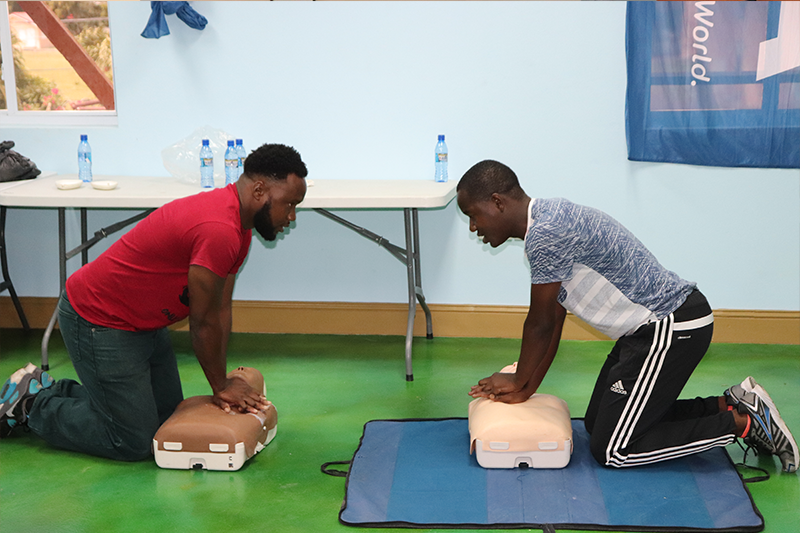 First Aid Workshop for coaches
First Aid Workshop for GFA coaches
The Grenada Football Association (GFA), on Wednesday 11th 2018, conducted its first-ever First Aid Workshop for coaches.
It was staged at the Conference Room at the GFA Headquarters and was open to all Nationals Coaches and coaches of the various clubs throughout Grenada Carriacou and Petite Martinique.
The first aid workshop was designed to help coaches to be the first responders is case of an emergency, while in training, in view of a natural tendency where there's hardly any medical persons available when teams are in training.
Technical Director, Vin Blaine, sees it important that all National Coaches and coaches of clubs in Grenada be trained in first aid and cardiopulmonary resuscitation (CPR) techniques.
Blaine is of the view that coaches must be trained to respond to an emergency on the field of play and to be able to handle situations, especially when they come upon a player who's not responding or able to respond.
A total of fourteen coaches participated in the workshop, five of whom were National Coaches.