2018-07-31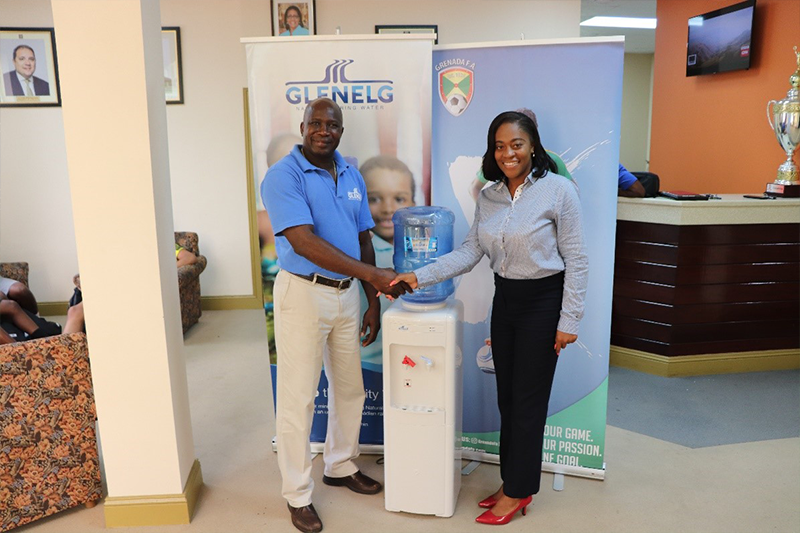 GFA names Glenelg the official Water provider with MOU agreement.
The Marketing and Sales Representative of Glenelg Mr. Emrol Phillip handed over two (2) water dispensers to the Grenada Football Association.
This initiative is based on a memorandum of understanding signed between the Grenada FA & Glenelg whereby Glenelg is the Official water provider for all the Associations activities in 2018 & 2019.
The Commercial Officer Ms. Areen Lewis spoke to the importance of water and proper hydration to players, especially ahead of upcoming, Nations Cup and the 2018/2019 GFA season.
Along with the dispensers the Senior National Women Team will receive new travelling gears compliments Glenelg Spring Water.
Mr. Phillip expressed Glenelg 's deep interest and support for football. The Glenelg Marketing representative is overwhelmed to be a corporate partner with the Grenada FA.
He noted that they have seen positive changes within the Association and foresee the growth and improvement of football in Grenada.