2018-08-24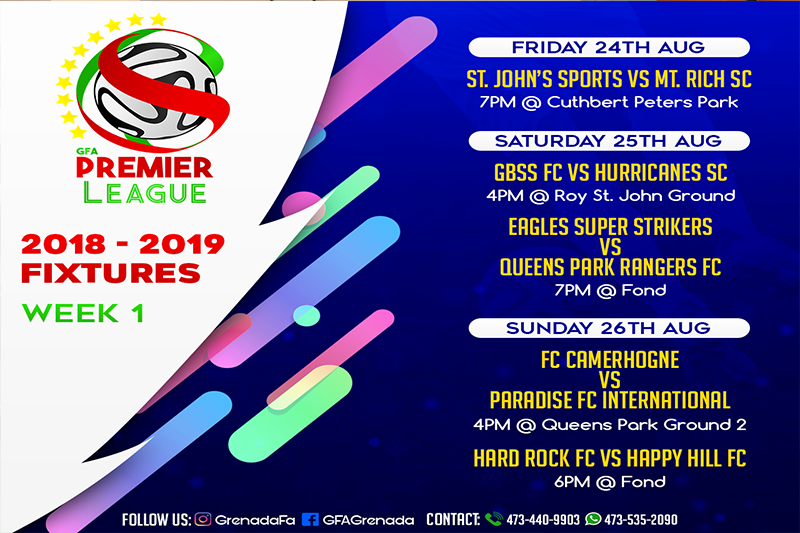 GFA Premier Leauge Season Kicks off
GFA 2018/2019 Premier Leauge Season gets on the way
The 2018/2019 GFA Premier League season kicks of today Friday 24th August 2018 with one game, St. John's Sports verses Mt. Rich Sports Club at Cuthbert Peters Park from 7:00 P.M.
Matches continue on Saturday and Sunday with double headers.
Grenada Boys Secondary School FC verses Hurricanes Sports Club from 4:00 p.m. at Roy St. John Ground. Eagles Super Strikers verses Queens Park Rangers FC at 7:00 pm. at Fond.
On Sunday FC Camerhogne verses Paradise FC International from 4:00 p.m. at Queens Park Ground two (2). Over Fond, Hard Rock FC comes up against Happy Hill FC from 6:00 p.m.
The defending champion Hurricans SC is looking forward to capturing the title once again.