2018-09-27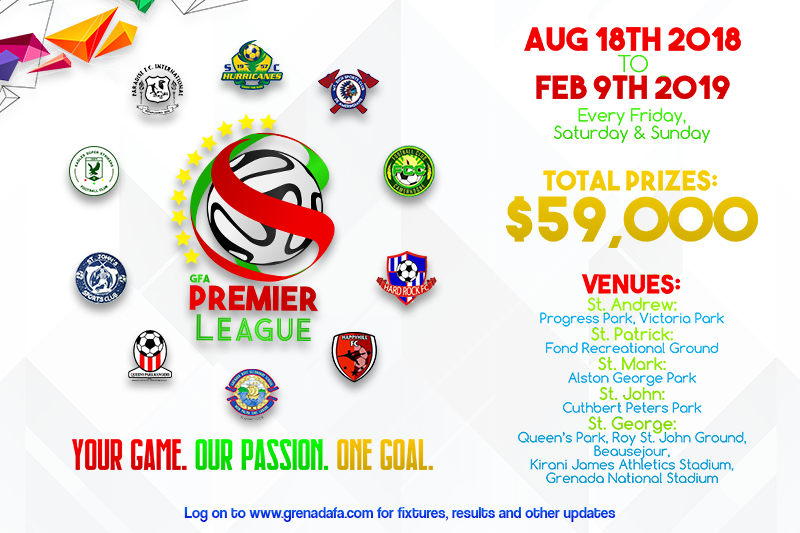 GFA Premier League 2018-2019
The 2018-2019 GFA Season kick started with the Premier League.
August 18th to February 9th, every Friday, Saturday and Sunday you can take in the premier league action at a venue near you.
The Premier League consist of the 10 top teams in the country. The following venues will be used in the 2018-2019 Premier League
St.Andrew - Progress Park , Victoria Park
St.Patrick - Fond
St..Mark - Alston George Park
St.John - Cuthbert Peters Park
St.George - Queen's park, Roy St.John Ground, Beausejour, Kirani James Athletics Stadium, Grenada National Stadium
The Total Prizes for the Premier League is $59,000.00
Stay tuned to the website for fixtures, results and other updates....