2019-04-29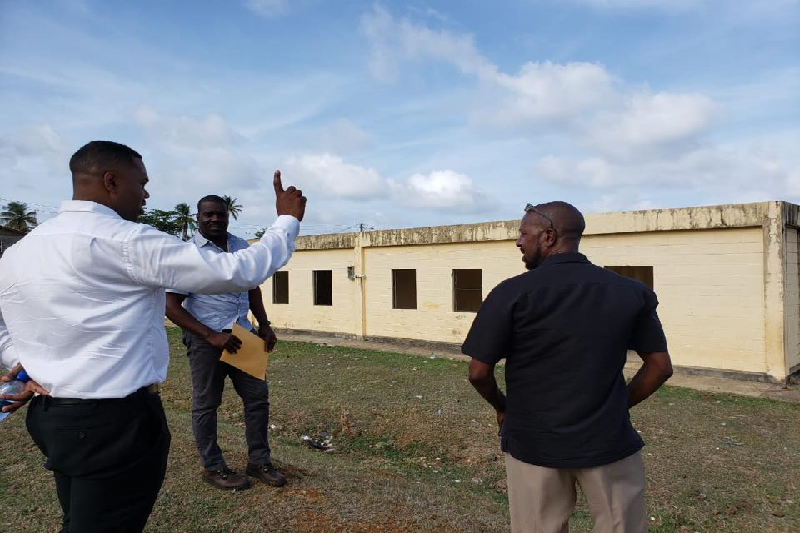 FIFA DELEGATION SATISFIED WITH PROGRESS MADE ON FOOTBALL PROJECTS
FIFA DELEGATION SATISFIED WITH PROGRESS MADE ON FOOTBALL PROJECTS DURING VISIT TO GRENADA
FIFA's Regional Manager, Marlon Glean, and Regional Office Development Co-Ordinator, Malaika Church, have concluded an intense four-day visit to Grenada.
Glean and Church visited Grenada to review some of the outstanding projects being undertaken by the Grenada Football Association (GFA).
The FIFA delegation also made site visits to the Fond Playing Field and Seamoon site of a future GFA project.
The FIFA officials met with the GFA executive committee and reviewed the Association's 2019-2022 Contract of Agreed Objectives and its Strategic Plan.
Mr. Glean expressed satisfaction with the work accomplished and encouraged the GFA to remain focus on its development plans.
"You need to remain focus on what you set out to achieve over the next few years and therefore serious attention must be given to accomplishing each of these objectives" said Glean.
He's of the view that the plans will bring ultimate benefits to all involved in Grenada football.
Amongst the projects approved and completed are the installation of an IT Program aimed at improving the delivery output of the GFA, as well as the approval of the Fond 2,050-man Seating Project, which will comfortably accommodate patrons at what will be fully transformed to a premium football facility.