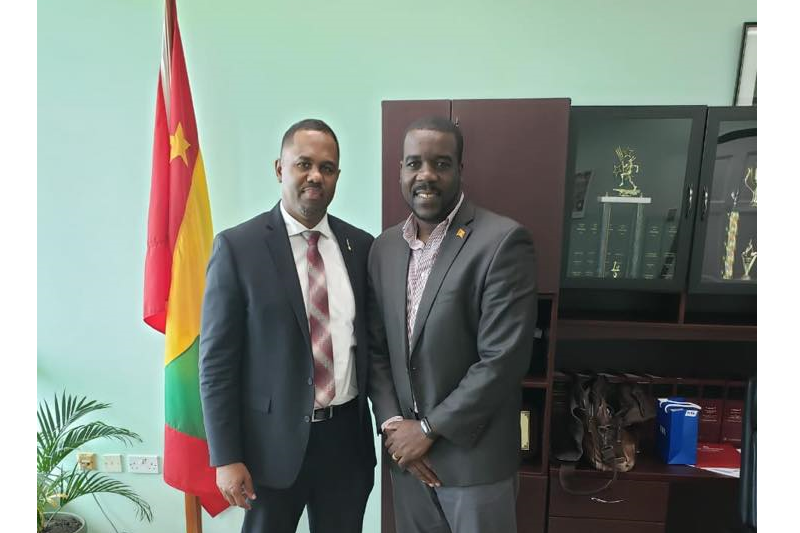 MINISTER OF SPORTS CALLS ON THE COUNTRY'S FOOTBALL ADMINISTRATOR GFA
MINISTER OF SPORTS CALLS ON THE COUNTRY'S FOOTBALL ADMINISTRATOR GFA TO DO MORE TO CHANGE THE PUBLIC PERCEPTION OF THE FOOTBALL ASSOCIATION
With the Grenada Football Association (GFA) preparing to celebrate ninety-five (95) years of existence this year, Minister for Sports, Senator Noland Cox, did not mix words in admonishing the governing body for the sport in the Spice Isle.
Cox made the point that the Grenada government is keen on assisting the association but warns that public perception is not making it easy.
"While you may be doing well and we do acknowledge the efforts of the President and his executive committee, recent events within football has not been favorable" he stated.
The government, Minister Cox stated, is willing to work with the GFA in all areas but the association needs to diligently seek to improve on its delivery.
Senator Cox welcomes the GFA's latest request for support from the government proposals which indicate the training of more coaches to work within clubs and communities, as well as plans by the GFA to engage a cadre of players to train full time, in preparation for future international tournaments.
GFA President, Cheney Joseph, has outlined his commitment to improving the image of the association and assured the Sports Minister that recent events provided an opportunity for the National football administrative body to start from scratch.
"We believe these events happened not by mistake; it was probably the start needed to fix football island wide," explained Joseph.
Joseph believes the way is open for GFA to rebound and is determined to improve all aspects of football in Grenada, including the women's game, grassroots and clubs.