2019-06-03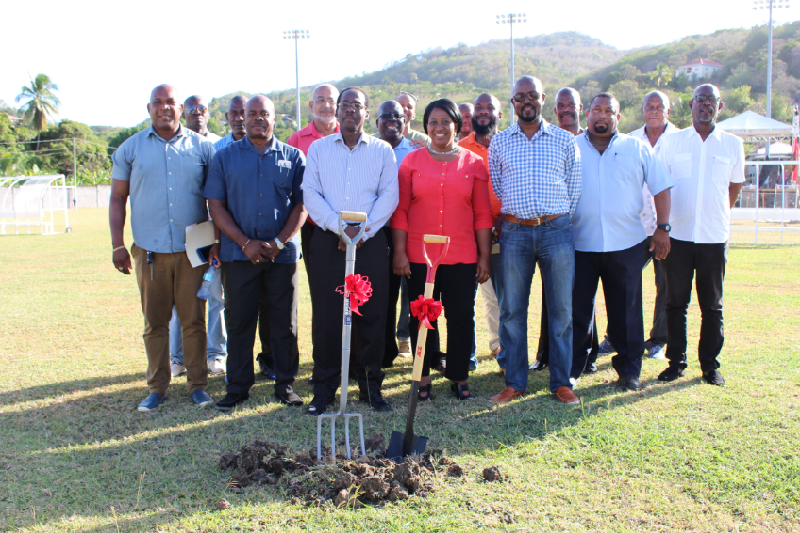 Fond Seating Project will soon be a reality
After two year of consultations and making sure that all the T's are crossed, and the I's are dotted construction work at Fond Playing Field commences on Monday June 3rd, 2019.
The Grenada Football Association on Saturday 1st June 2019 convene a Sod turning ceremony to signal the start of the work to be done to facilitate seating of 2050 spectators.
This project forms part of the wider project of improvement of that facility. The GFA and government of Grenada in partnership are seeking to develop at least one playing field in each parish to help improve football and fan experience on the island.
Efforts are ongoing for the resurfacing of the playing surface with support from the government. There are six clubs affiliated to the GFA in the parish.
Once completed Fond will be used as a home venue for the clubs in the parish as well as provide an opportunity for additional revenue generation to these clubs.
The GFA will also seek the support of corporate partners in providing permanent branding at the venue.
As part of the overall plans for Fond, the association with grant funding from FIFA installed 1000 lux lighting at the facility.
Sonrise Construction has secured the contract to construct the concrete base for the erection of the bleachers which will move from West End Bleachers in Florida.