2019-06-04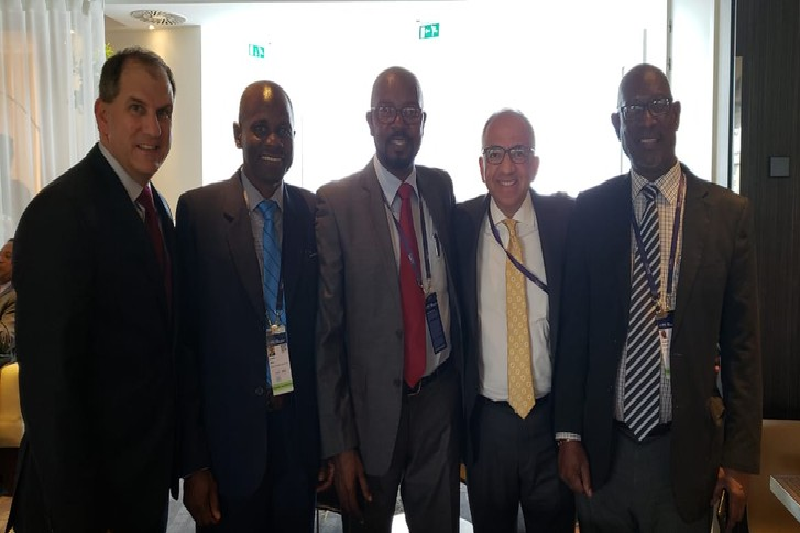 GFA Delegation in France held Discussions with US Soccer delegation
On Tuesday June 4, 2019 the Grenada Football Association delegation in Paris, France, attending the FIFA Congress met and held discussion today with the US Soccer delegation.
Both parties looked at football regarding Grassroots, youth and women's football development.
GFA President, Cheney Joseph, has confirmed that discussions are taking place with UEFA.
He says GFA is seeking to secure support under the UEFA Assist Program in the area of coaching education, youth and grassroots football development.
The GFA President also identified specific areas being pursued under the UEFA Assist Program.
"We have lots of things we would like to secure for Grenada and therefore our proposal to UEFA and US Soccer is very extensive. We are not going looking for handouts, we are putting our claim to seriously develop football in Grenada and therefore you can expect us to make claim for further assistance" said the GFA President.
Both parties agree on activating the ideas discussed.