2019-06-04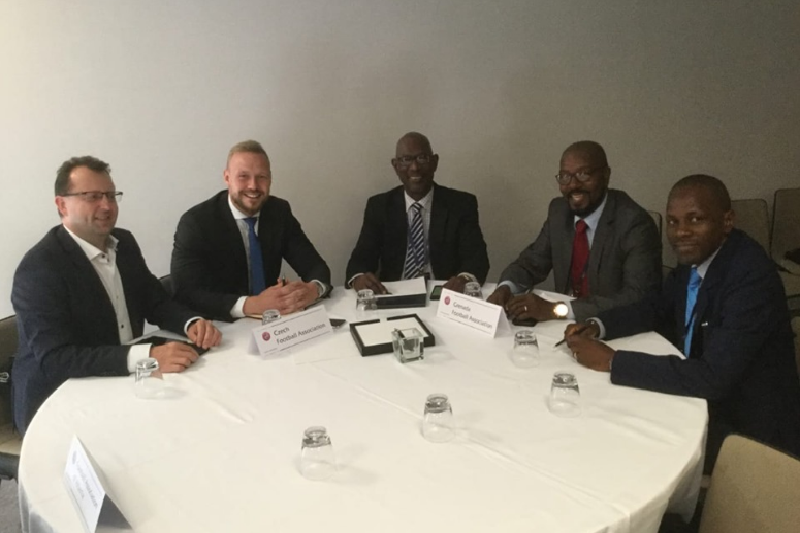 Successful meeting concluded with Czech Football Federation
The GFA Delegation led by President Cheney Joseph who are presently in Paris, France, attending the FIFA and Concacaf Congress, on Tuesday June 4, 2019 held a successful discussion with the Czech Republic Football Fédération delegation.
During the meeting the Czech Football Fédération committed to work with Grenada FA as a big brother. They promise to provide support for coaching education, refereeing and grassroots football, as well as assist with the senior national team preparation.
The GFA delegation presented an overview of the current situation with football in Grenada, including the Association's strategic plan and immediate needs.
The Czech Republic Federation plans to invite the government of Grenada into a formal cooperation to develop football in Grenada and as part of this effort, it was proposed for a delegation to visit Grenada to formalize the agreement in the coming months.