2019-11-27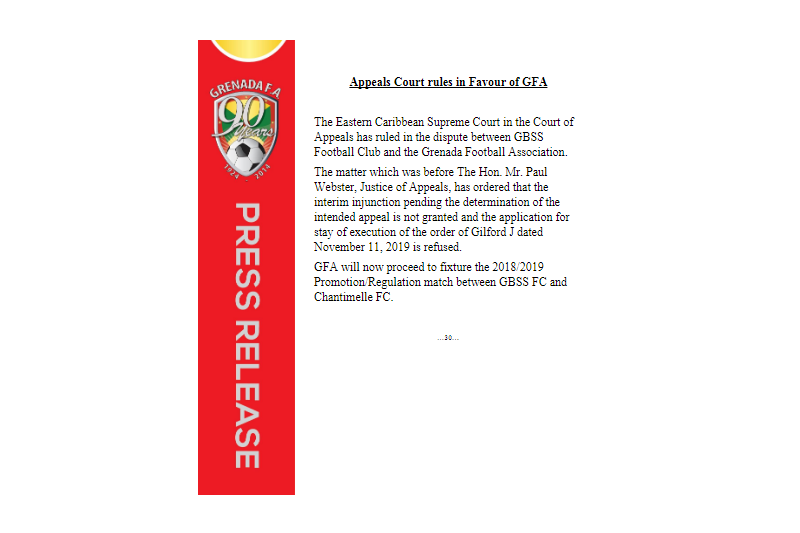 Appeals Court rules in Favour of GFA
The Eastern Caribbean Supreme Court in the Court of Appeals has ruled in the dispute between GBSS Football Club and the Grenada Football Association.
The matter which was before The Hon. Mr. Paul Webster,Justice of Appeals,has ordered that the interim injunction pending the determination of the intended appeal is not granted and the application for stay of execution of the order of Gilford J dated November 11,2019 is refused.
GFA will now proceed to fixture the 2018/2019 Promotion/Regulation match between GBSS FC and Chantimelle FC.