2019-12-05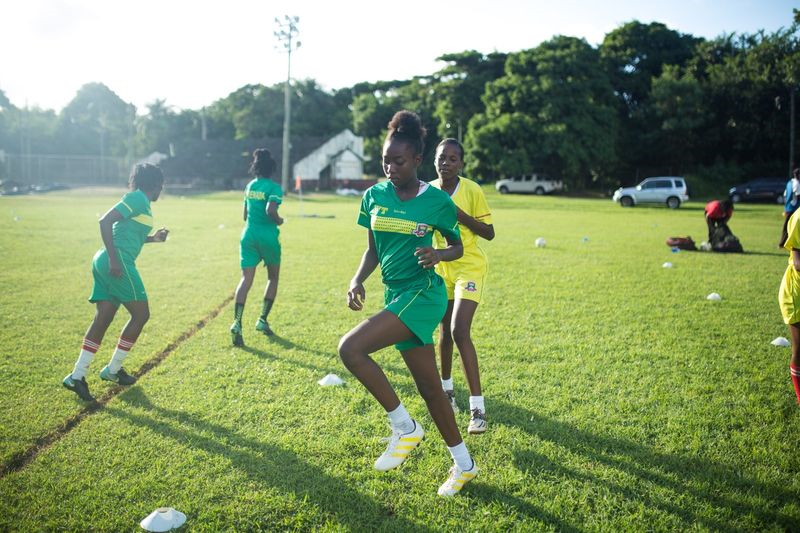 Spice Girls prepares for Concacaf Under-20 Championship
Grenada Spice Girls continues with their training in preparation for the Concacaf Women's Under-20 Championship.
Over 50 young ladies from around the country are currently being trained by the newly appointed Women's technical Development officer Harry Varley.
The final two stages of the competition (group stage and knockout round) will take place between February 15 –March 1, 2020.The Spice Girls will play in the Knockout stage along with Guyana, Saint Lucia, Saint Kitts and Nevis.
On November 19, 2019 the Confederation of North, Central America and Caribbean Association Football (Concacaf) announced that the Dominican Republic will host the 2020 Concacaf Women's Under-20 Championship.
"We are very excited to host the final rounds of the 2020 Concacaf Women's Under-20 Championship in the Dominican Republic for the first time. This will be the 10th edition of this competition and it always provides a great platform for the best young players in our region. It will also be a significant part of our efforts to celebrate and further enhance women's football in 2020, with 1,400 women and girls playing elite Concacaf football across the year." said Concacaf General Secretary Philippe Moggio.
The 2020 Concacaf Women's Under-20 Championship will be part of what is set to be a year of Women's Football at Concacaf.
In total, more than 1,400 girls and women from the entire region will have access to top level football tournaments, including the Women's Olympic Qualifiers, Girls' Under-15 Championship and Women's Under-17 Championship.