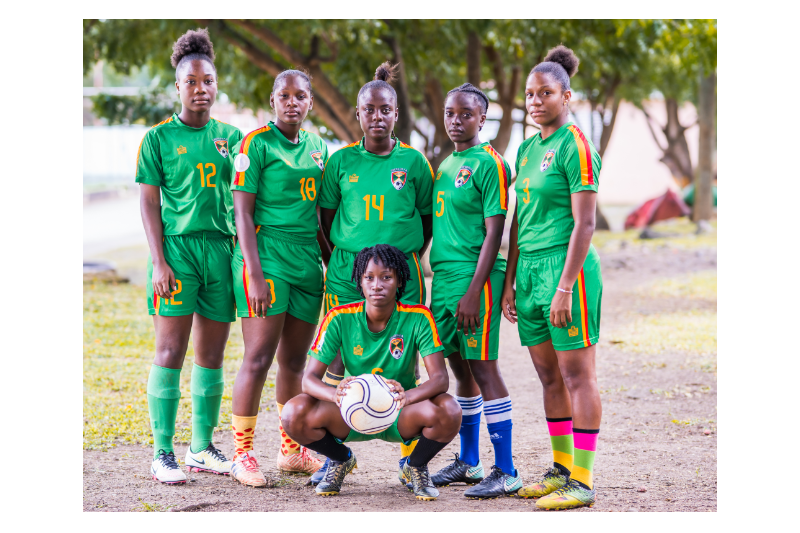 Grenada Under 20 Women Team to Participate in Concacaf Championship Final
Grenada National Under 20 women (Spice Girlz) Team are putting in some final preparations as they get ready to participate in the Concacaf Championship Final.
The Spice Girlz created history when they became the first woman team in Grenada to have reached so far in a football competition.
The young women have been in training for months and is hoping to be victorious in the tournament in the Dominican Republic.
The Grenada Football Association is pleased to announce the Women's U20 National team that will participate in the U20 Concacaf Championships Final.
The 21-woman squad is namely: Resheda Charles, Javelle Alexander, Keldonna Jeffery, Britney Charles, Treasher Valcin, Tiranha Williams, Ruth Lewis, Sheranda Charles, Shaniah Johnson, Erin Sylvester, Kimel Robertson, Kristal Julien, Coie Smith, Diamond Lewis, Judy McIntosh, Aaliya Jackson, Javelle Alexander with the addition of four (4) overseas based players Abigail Adewunmi, Nyah Hood, Ava Beckett and Nia Thompson.
The team is coach by Andrew Munro assisted by Ariba Collins and Alana Francois, the Goalkeeper Coach is Semon Redhead and managed by Sherry Ann Hector.
The Spice Girlz leaves the state on Thursday 27th February 2020.