2020-03-03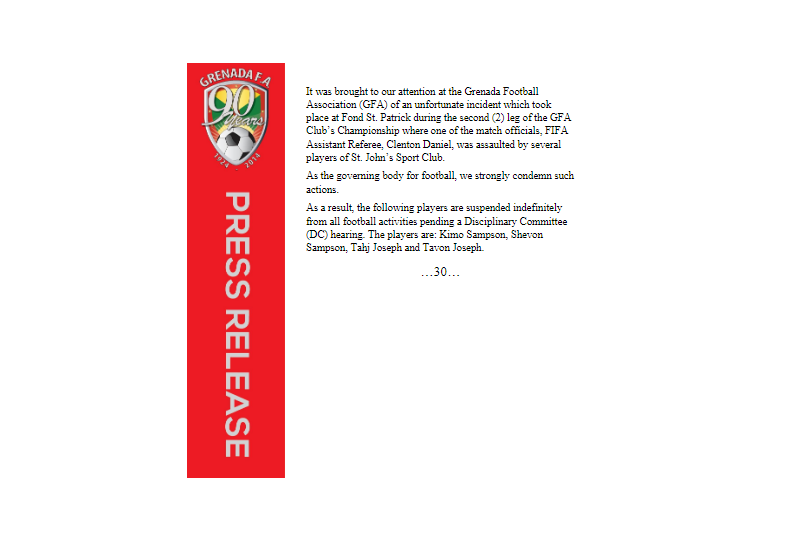 Suspended Players
It was brought to our attention at the Grenada Football Association (GFA) of an unfortunate incident which took place at Fond St. Patrick during the second (2) leg of the GFA Club's Championship where one of the match officials, FIFA Assistant Referee, Clenton Daniel,was assaulted by several players of St. John's Sport Club.
As the governing body for football, we strongly condemn such actions.
As a result, the following players are suspended indefinitely from all football activities pending a Disciplinary Committee (DC) hearing. The players are: Kimo Sampson, Shevon Sampson, Tahj Joseph and Tavon Joseph.