2020-03-12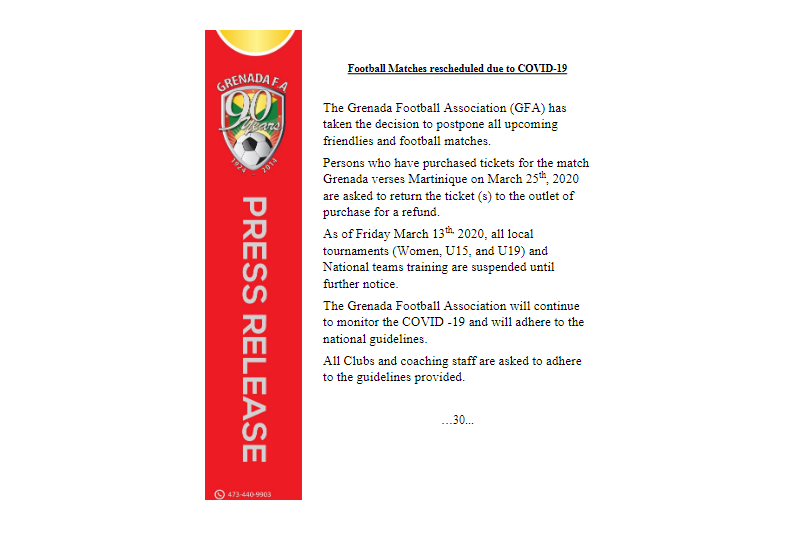 Football Matches rescheduled due to COVID-19
The Grenada Football Association (GFA) has taken the decision to postpone all upcoming friendlies and football matches.
Persons who have purchased tickets for the match Grenada verses Martinique on March 25th, 2020 are asked to return the ticket(s) to the outlet of purchase for a refund.
As of Friday March 13th,2020, all local tournaments (Women, U15, and U19) and National teams training are suspended until further notice.
The Grenada Football Association will continue to monitor the COVID -19 and will adhere to the national guidelines.
All Clubs and coaching staff are asked to adhere to the guidelines provided.