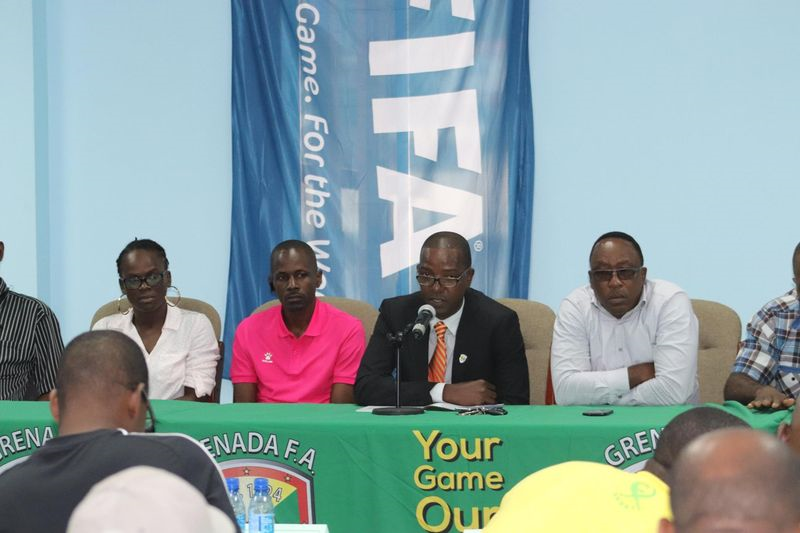 GFA's Annual General Meeting to be held via Video conference
The Grenada Football Association,(GFA), Annual General Meeting, (AGM), convenes on Saturday the 27th June 2020 virtually.
At the request of several members, Saturday's meeting which starts at 10:00 a.m. will be held by video conference. This request was made due to the current physical distancing restrictions.
The GFA has over the past four weeks or more have held many of their meeting using a virtual platform.
One (1) representative each of the 10 Clubs in the Premier League and three (3) representative of the four (4) Conferences will discuss the business of football with the hope of improving the sport in Grenada and the association on a whole.
The Council is the highest decision-making body of the FA. The Financial and the Activity Report for 2019 are the two main reports presented.
To set the scene for the meeting, President Cheney Joseph, who is in his tenth (10) year as head of the Association, will present his message to the Council. The President is expected to challenge the Council to be, "different and better." Several other agenda topics will be presented at Saturday's meeting, expected to last just over three hours.
The GFA President, is hopeful for a productive meeting and is excited to engage the family of football in discussions on the business of football development.
He is optimistic that it will be a great meeting charting the way forward for 2021 and beyond.
President Joseph stated that, high on the agenda should be fulfilling all the objectives of the strategic plan and believes that it will be accomplished.
Leading up to Saturday's meeting, GFA's President Cheney Joseph met with the clubs, who have all shown eagerness to turn football around to an acceptable and influential organization in Grenada, Carriacou and Petite Martinique.
General Secretary of the GFA, Ken-Martin Whiteman anticipates a very productive meeting of the associations highest decision-makingbody.