2020-09-01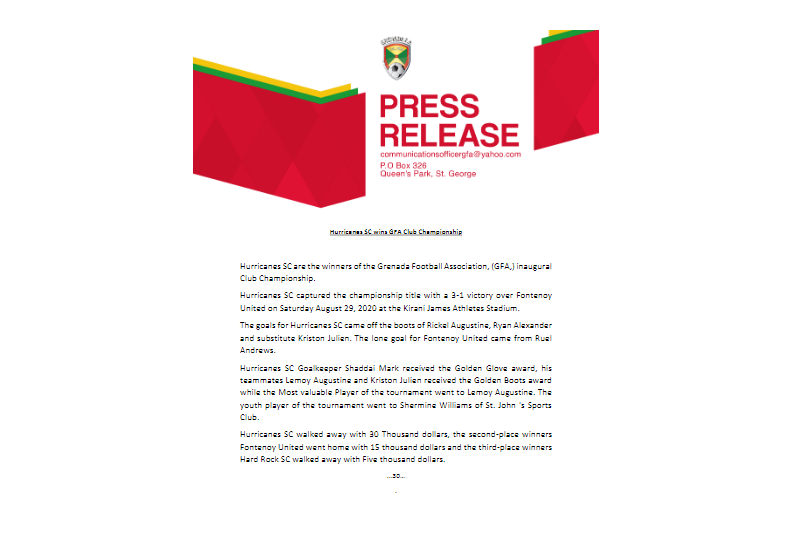 Hurricanes SC wins GFA Club Championship
Hurricanes SC are the winners of the Grenada Football Association, (GFA,) inaugural Club Championship.
Hurricanes SC captured the championship title with a 3-1 victory over Fontenoy United on Saturday August 29, 2020 at the Kirani James Athletes Stadium.
The goals for Hurricanes SC came off the boots of Rickel Augustine, Ryan Alexander and substitute Kriston Julien. The lone goal for Fontenoy United came from Ruel Andrews.
Hurricanes SC Goalkeeper Shaddai Mark received the Golden Glove award, his teammates Lemoy Augustine and Kriston Julien received the Golden Boots award while the Most valuable Player of the tournament went to Lemoy Augustine. The youth player of the tournament went to Shermine Williams of St. John 's Sports Club.
Hurricanes SC walked away with 30 Thousand dollars, the second-place winners Fontenoy United went home with 15 thousand dollars and the third-place winners Hard Rock SC walked away with Five thousand dollars.