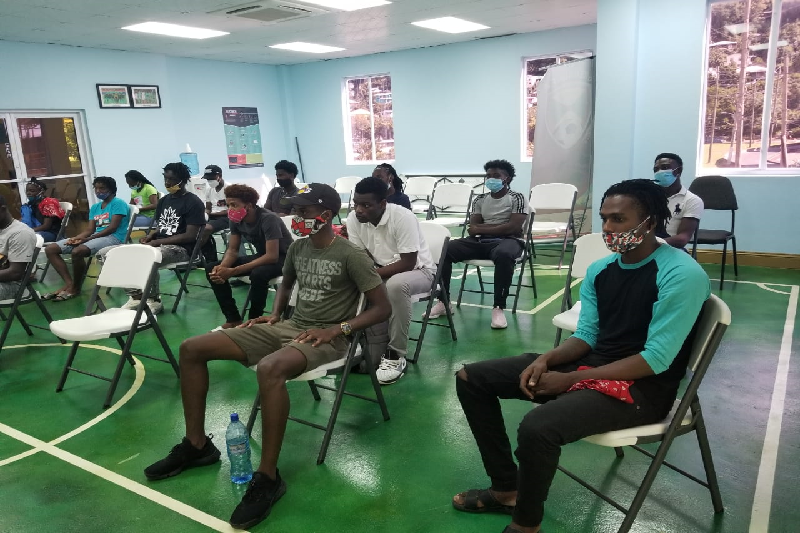 GFA to Launch Elite Programme
The Grenada Football Association (GFA) will soon launch the first of its kind in Grenada, The Elite Programme for Footballers.
In collaboration with the Government of Grenada, through the Ministry of Youth and Sports, the GFA is proud of this new initiative.
Following discussions with the Permanent Secretary, Norman Gilbert, and a team from the GFA lead by Technical Director Jerry Alexis and Competitions Officer Bruce Swan, the main aspects of the programme were agreed on before getting the greenlight from Cabinet.
The arrangement is for thirty (30) young players, twenty-five (25) male and five (5) females to be involved in a continuous training program in football. GFA is looking at the possibility of using internal resources to add at least ten (10) more girls to the programme to have a team of women in training.
Over the years, one of the main hindrances for player development was the fact that training occurred usually after a day's work and before dark.
The Elite Programme will see players training for the day, every day, Monday to Friday commencing November 2020.
Players will be supported with Training Kits, Boots, Sneakers, Bag and Polos to ensure Brand identity and uniformity.
In addition to training on the field players will be engaged in personal development sessions, educational enhancement, and community service in grassroots programmes.
The vision is for the programme to grow over the coming years so that the conditions can be enhanced, the numbers can be increased, sponsors can be attracted, players can be prepared for college and professional engagements.
Ultimately, one of the objectives of the programme is strengthening our National Olympic and Senior Teams.