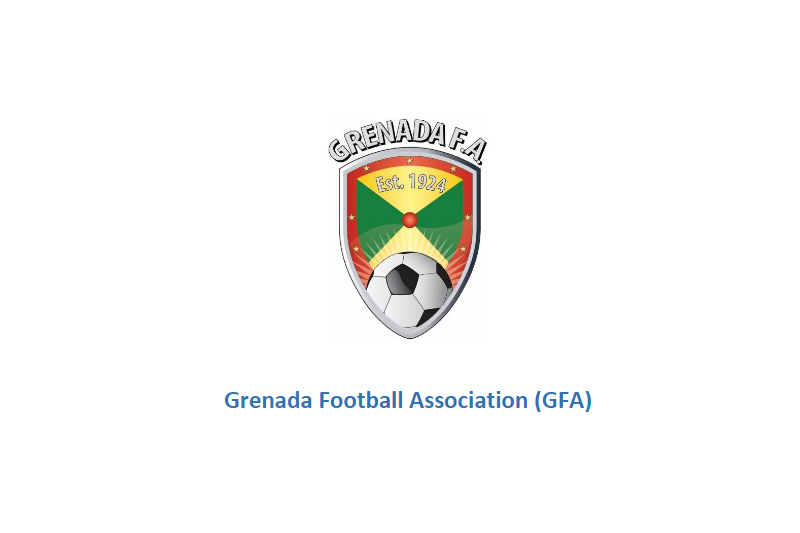 Request for Proposal process to identify a vendor for redesign of GFA Website
Introduction
Grenada Football Association has initiated a Request for Proposal process to identify a vendor qualified to plan, execute,and deliver the redesign of Grenada Football Association Website ( www.grenadafa.com)
The Grenada Football Association requires a vendor who has demonstrated experience in managing website projects and expertise with best practices regarding successful website design, development,and deployment.
Company Description
Started in August 1924, the Grenada Football Association is the governing body of football in Grenada, Carriacou and Petite Martinique.Our stakeholders consist of over 1500 players, coaches, match officials,clubs members and other affiliates.Our partners are FIFA, Concacaf & Caribbean Football Union.
Project Description
Our Project goal is in synchrony with new the strategic plan to promote the work of the Association effectively and efficiently by providing timely and relevant information to all stakeholders: players, clubs, fans, or the likes.
We would like to create a central point of information, which reflects on the new strategic approach of the organization. Overall, we aim to improve our communication and relationship with all stakeholders using our website.
Using the existing website as a framework here is what we do notlike about the current site:
•Does not allow ecommerce
•Does not reflect organisational changes made in the last 12 months
•Does not communicate our programs, impact,and values
•Not able to track the website traffic
•Not user friendly, layout is difficult to navigate
•Not attractive or appealing
Project Goal
The goal of this project is to redesign the Grenada FA's website so that we can achieve the following:
1.Visually appealing
2.Easy to find content
3.Increase sales and lead generation with eCommerce capability
4.Higher member satisfaction
5.Increase partner engagement
6.Mobile and user-friendly and easy to update
7.Data input and update is localized and easy
8.Ability to feature news update, blogs,
9.ability for plugins and widgets
Our logo is very important to be featured prominently and we use allour colors (red, green and yellow) throughout our marketing pieces so it will be important to include that color scheme.
Target Audience
The target audiences and primary usage of the content are as follows:
•Clubs
•Match Officials
•Players
•Current customers (fans)
•Media (TV, Radio etc.)
•Sponsors
•Government officials
•Potential employees
•Partners (FIFA, Concacaf)
•Other MA's
•Fans
Required Elements
GFA would like to following items on the webpage:
•Match fixtures integration
•Integration with GFA's social media pages
•Impact banner
•GFA Fan renewal and payment capabilities
•Shopping capabilities (replicas, event tickets)
•Traffic reporting
•Search engine optimization
•App integration
Timeline:
The desired delivery date for the revised website is Q2 2021. All RFP responses must be received on or before 11:59pm on March 4th, 2021. Please send proposal in hard copy in a sealed envelope.
Address to: The General Secretary
Grenada Football Association
Queens Park
P.O.Box
Project Outline:
•Discovery Period -Initial Meetings & Planning –
•Content Production–
•Wireframes & Design–
•Front-End Development–
•General Development–
•Content Implementation & Quality Assurance Testing –
•Final Review by GFA's Team –
•Training
•Final Go-Live Date–
•Support & Maintenance
Budget
We have flexible budget.
Proposal Instructions
As part of your proposal, please address the following:
-Sample Project Plan
-Project Budget
-Your approach to website design
-A summary of website development experience
-A listing of existing client references
-Details regarding your website project management process
-Identify who will be involved on your project team, including their relevant experience credentials
-Maintenance
-Navigation & training
Other Helpful Information
The following are very important in making a final decision and in the selection of a web development firm for this project:
•Technical Proficiency –Ability to understand all the components involved and make recommendations.
•Proactive –Ideally,we would like to find a firm that understands our needs and makes recommendations based on their experience with web tech, rather than must assist in the process.
•Communication –Communication is important, we will have a fully dedicated project lead on our end and would appreciate the same. Being kept in the loop as the project moves through phases and understanding what will happen-when –so that we can coordinate with our larger marketing pieces will be important.
•Customer Service –We want to make sure we are taken care of and the company we select has ongoing healthy relationships with several existing clients.
•Internet Marketing Knowledge –Although not specific to this project, internet marketing will be a big part of our larger plans. Knowledge of getting a website in front of our audience is helpful.
•No Outsourcing –would prefer a vendor that does not outsource.
•Experience –Additional relevant experience related to this project specifically, our marketing goals, or our industry are all helpful.
•Innovation –we are open to additional ideas
The final proposal should address the above, and specifically have several references we can call or email.
Additional Information
Contact: Ms. Areen Lewis:473-440-9903/473-535/2090