2021-03-20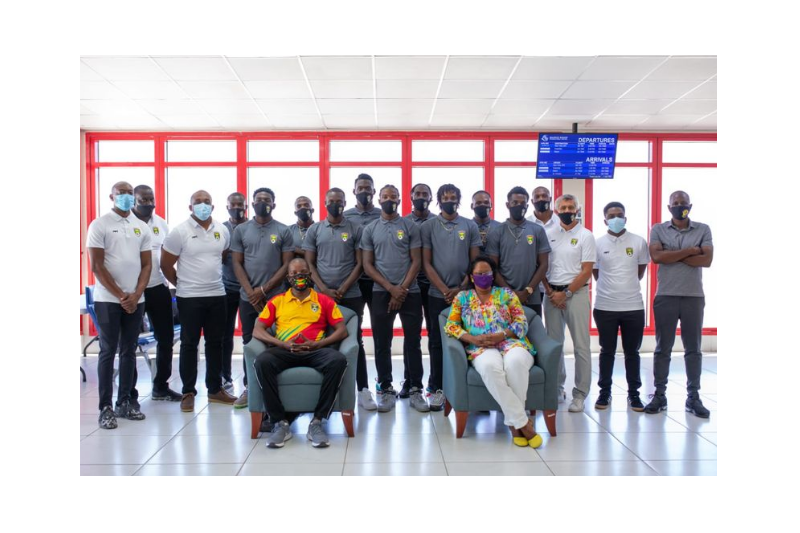 The Spice Boyz of to El Salvador
The Grenada Spice Boyz left the island today Saturday 20th March 2021 to contest the first leg of the 2022 FIFA World Cup Concacaf Qualifiers in El Salvador.
The team will go into a bubble for 3 days on arrival, before contesting against El Salvador on March 25 and US Virgin Island on March 30 at home.
Help us wish the team every bit of succcess in their quest for qualification.